Lingua/Language
Sito in italiano
English site
Patriarch Bed and Breakfast for your holidays in Dolomite lucane to Albano di Lucania, near the volo dell'angelo
Bed & breakfast inAlbano di Lucania the green hinterland of Basilicata in the landscape of the Dolomites Lucane a few km from the angel's flight from Grancia, from Gallipoli Cognato park and ruins of old Campomaggiore.
Contact and book your holidays


Our bed & breakfast Patriarch in Albano di Lucania to spend your holidays in Dolomite lucane.
In Albano di Lucania, in the Dolomites Lucane, just 15 km from the angel's flight

Come to spend the holidays in the Dolomites Lucane, in Basilicata, to Albano di Lucania, where scents, tastes, history, culture and traditions are still those of a time ...
The structure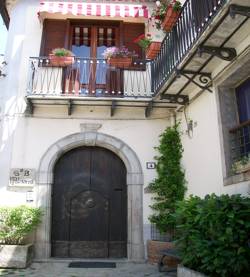 Bed & Breakfast "'il Patriarca'" is located in a historic building (dating back to 1600), located in the center ofAlbano di Lucania in a relaxed atmosphere and quiet.
The interior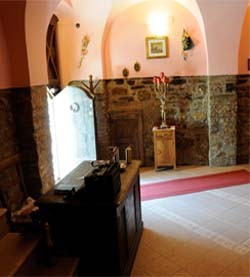 The interiors are new restructuring, but complying with the style and the old rustic building. The elegant furnishings and attention to details characterize our environment.
Rooms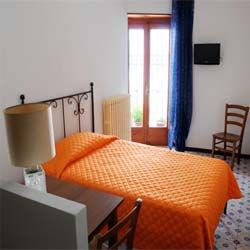 The rooms are simple but at the same time comfortable and comfortable, spacious and bright, equipped with TV, digital terrestrial, heating.
The village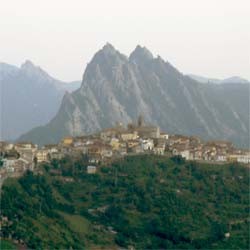 Albano di Lucania is a small village in the hinterland Lucano (Basilicata) in view of the Dolomites Lucane, immersed in the green nature and the countryside.
Information
Not hesitate to contact us for more information
For more information about our bed and breakfast.
Phone: 339-2875123
Address: Via Gioberti n4
Albano di Lucania
CAP 85010 provincia (PZ)

The high season periods ranging from 01 to 20 August and from December 20 to 07 January.
Everything that we offer.
TV in every room.
Independent heating.
Breakfast included in price.
Free accommodation for children aged 0 to 3 years.
Availability and courtesy for a peaceful stay.
We regret not being able to offer hospitality to pets or any other type of animals.